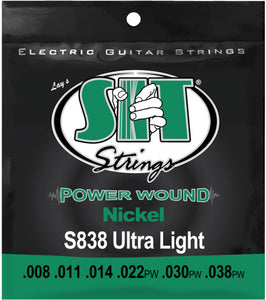 The Original Stay-In-Tune String! The "Stay-In-Tune" string that made SIT famous! Nickel-plated cover wrap over a hard-tempered hex core. SIT's most popular and widely used electric guitar set. Great tone and longevity and suitable for almost all applications.
 ULTRA LIGHT .008 .011 .014 .022PW .030PW .038PW
Please Note: The packing may vary from what's pictured, but they are the EXACT same string set.